---
Drivvo - Car Management
https://apps.apple.com/us/app/drivvo-car-management/id1206041425#?platform=iphone





Is an advanced way to calculate your cars mileage and fuel economy. It give you a number of statistics on your performance. Perfect for the saver.
MrCarGeek Pros for Drivvo - Car Management
They do offer a limited free version
MrCarGeek Cons for Drivvo - Car Management
You have to pay if you want to get the full features
---
More Best Car Care Apps iOS
---
1. Codriver – Car Expenses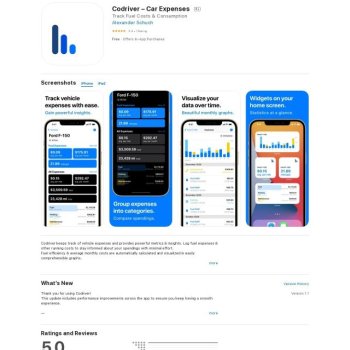 Codriver keeps track of vehicle expenses and provides powerful metrics & insights. Log fuel expenses & other running costs to stay informed about your spendings with minimal...