---
Washos: Mobile Car Detailing
https://apps.apple.com/us/app/washos-mobile-car-detailing/id969349456





Thousands of positive reviews. Washos is your go-to solution for getting your car cleaned at your home or office.
MrCarGeek Pros for Washos: Mobile Car Detailing
Clean design and easy to navigate
MrCarGeek Cons for Washos: Mobile Car Detailing
Not a whole lot of providers in my area
---
More Mobile Car Wash Apps
---
5. Nu Wash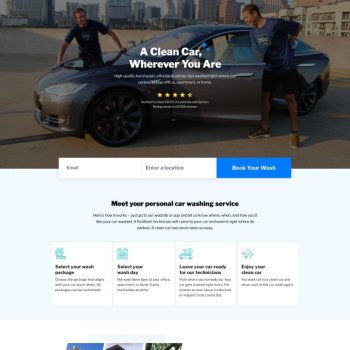 NuWash is a mobile car care service based in Austin, Texas. Their mission is to make taking care of your car easier than ever. Currently, they provide convenient car washing...