---
Grant Products
http://www.grantproducts.com/products/browse/steering-wheels/automotive/





Grant Products has a large selection of steering wheels at competitive prices. I couldn't pick my favorite yet because I liked too many of the wheels.
Grant Products Contact Info:
Phone: 956-542-2620
Phone: 800-952-6947
Email:
[email protected]
Address: 615 Elca Lane, Suite E, Brownsville, TX 78521
MrCarGeek Pros for Grant Products
Great products and plenty of selection
Good prices
---
More Popular Steering Wheel Sites
---
5. NRG Innovations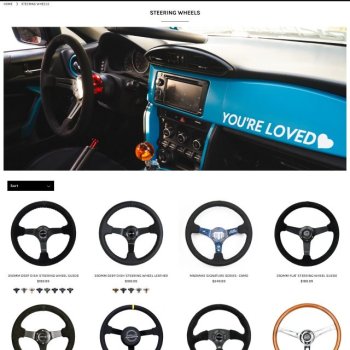 I really like the steering wheels here. Plenty of different sizes, colors, styles etc to choose from. You can buy a steering wheel $145 up to $360 NRG...
6. Classico Wheels

Classico Wheels had been involved in the manufacture and distribution of high end automotive parts and accessories for over 25 years. Their restoration shop has held a world...