---
Momo Steering Wheels
https://momo.com/en-us/momo-steering-wheels





The product that started it all. Over 50 years ago Gianpiero Moretti developed a better steering wheel which led to the first of many championships won using a MOMO steering wheel.
Momo has always been at the top of my list.
Momo Contact Information:
Phone: 800-749-6666
Email:
[email protected]
Address: MOMO USA, 6600 Stadium Dr. Kansas City, MO 64129
MrCarGeek Pros for Momo Steering Wheels
Very well made steering wheels
---
More Popular Steering Wheel Sites
---
5. NRG Innovations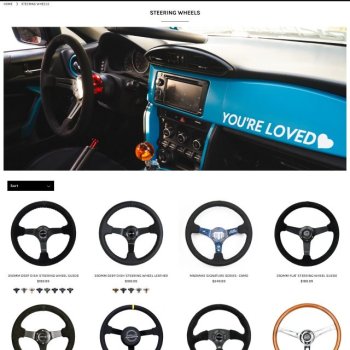 I really like the steering wheels here. Plenty of different sizes, colors, styles etc to choose from. You can buy a steering wheel $145 up to $360 NRG...
6. Classico Wheels

Classico Wheels had been involved in the manufacture and distribution of high end automotive parts and accessories for over 25 years. Their restoration shop has held a world...