---
Auto Hunter





Auto Hunter is another auction site with a wide array of listings. Very clean site on both Desktop and mobile with plenty of photos. They aren't are large as Bringatrailer but that might be a good thing if you are a buyer looking for a deal.
I especially like the fact that most listing have a CarFax.com link so I can see the history of each car.
Auto Hunter Contact Information
Phone:
(480) 845-6600
Email:
[email protected]
Address:
1345 East Chandler Blvd.
Suite 101
Phoenix, AZ 85048
MrCarGeek Pros for Auto Hunter
Great Cars to choose from
MrCarGeek Cons for Auto Hunter
As a seller I might want a larger audience
---
More Best Car Auction Sites
---
5. Mecum Auto Action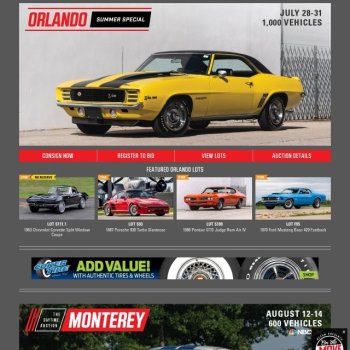 Probably the best of the classic car, muscle car actions. The travel around the nation doing auctions in many of your major cities in America. These cars are the best of...
6. Hemmings Auctions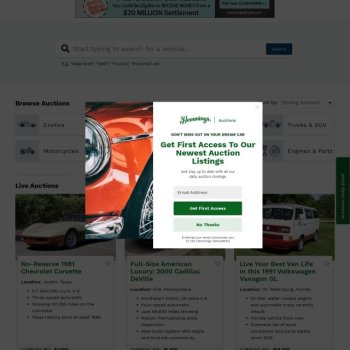 Another one of my favorite car auction sites. They might not have the best site but they have been around the longest. They seem to have cars that you might not see on the...