---
All Euro





They seem to have everything that you need for your European car but the site looks like a cookie cutter prebuilt template site. Another example of a company not accepting the importance of having a perfect a well thought out site. I'm sure if I feel this way then they are loosing sales revenues. I would only use this if I couldn't find a part on the other sites.
All Euro Contact Information:
Telephone:
800-ALL-EURO
Email:
[email protected]
Address:
1450 Jarvis St,
Ferndale, MI 48220
MrCarGeek Pros for All Euro
I like the Vin search
MrCarGeek Cons for All Euro
Cookie cutter site
Kind of pricey
---
More Top European Car Part Sites
---
9. Parts 4 VW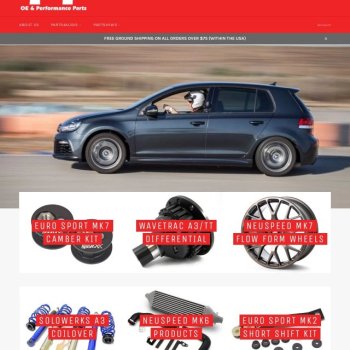 I've been ordering from Parts4VW for years now. They offer free ground shipping on all orders over $75. They also have parts 4 Audi. Very simple site but they offer great...