---
Auto Haus AZ





Most of the time Autohaus is has the best prices so I always check their prices first but keep in mind that they don't offer free shipping so that might be a major factor in price. Their site isn't as flashy as some of the rest. I had a problem selecting my car and picking an item. When I starting looking for an other part the site kept asking me to select my car again and again. The site needs some work.
MrCarGeek Pros for Auto Haus AZ
Most of the time they have great prices
MrCarGeek Cons for Auto Haus AZ
They don't offer free shipping
---
More Top European Car Part Sites
---
9. Parts 4 VW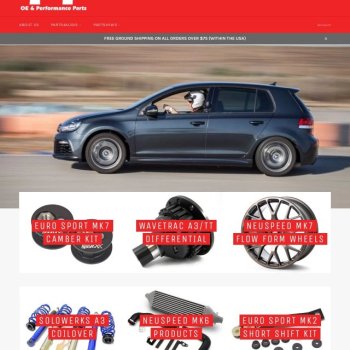 I've been ordering from Parts4VW for years now. They offer free ground shipping on all orders over $75. They also have parts 4 Audi. Very simple site but they offer great...