---
German Auto Parts
https://www.germanautoparts.com/





Another Parts company with competitive prices and plenty of inventory. The problem is they don't have a updated site. Yes I found my part but the experience is a little frustrating and time consuming. The search feature takes up to 5 seconds to get results. It makes me at the least put them at the bottom of my list. I would much rather go to one of the competitors because the others are easy and fast to operate.
MrCarGeek Pros for German Auto Parts
They show how many units they have in inventory
MrCarGeek Cons for German Auto Parts
Very slow website
Very old design
Clunky site
---
More Top European Car Part Sites
---
9. Parts 4 VW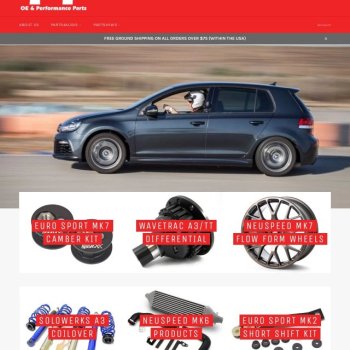 I've been ordering from Parts4VW for years now. They offer free ground shipping on all orders over $75. They also have parts 4 Audi. Very simple site but they offer great...