---
Parts 4 VW





I've been ordering from Parts4VW for years now. They offer free ground shipping on all orders over $75. They also have parts 4 Audi. Very simple site but they offer great service at a reasonable price.
MrCarGeek Pros for Parts 4 VW
Great prices
MrCarGeek Cons for Parts 4 VW
The site could be improved on
---
More Top European Car Part Sites
---
9. Euro Sport Tuning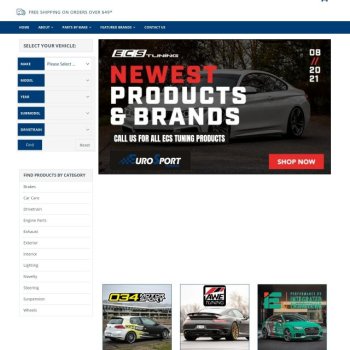 Yes they have free shipping for orders over $50 but the site need a lot of work. I entered my car before the search then typed "fuel pump" in the search field just to get...