---
Counting Cars
https://www.history.com/shows/counting-cars





Danny The Count is fun to watch and he definitely knows his way around cars. Watch the first episode and you will be hooked. You might see Rick from Pawn Stars on the show. Watch Counting Cars on the History channel.
MrCarGeek Pros for Counting Cars
Lots of cool cars and great content
MrCarGeek Cons for Counting Cars
I wish I could see more
---
More Best Television Car Shows
---
9. Million Dollar Wheels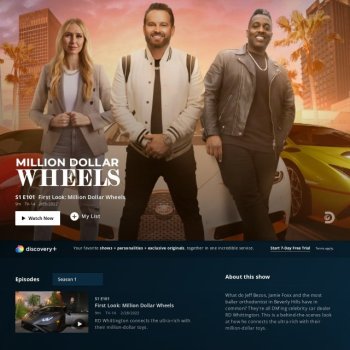 Great show so far. It's always great to see celebrities and their cars. Right now you can watch the show on Discovery and Discovery+.