---
Street Outlaws
https://go.discovery.com/tv-shows/street-outlaws/





They started filming in 2013 and never looked back. Every year they got faster and faster until they lost their way when they started introducing promods to the show. They later went back to their roots and the show for me took off again. This is mostly about racing but we get to see the stratagy of racing and how much work they put into their cars.
MrCarGeek Pros for Street Outlaws
Very entertaining
MrCarGeek Cons for Street Outlaws
We miss Farmtruck and Asian
---
More Best Television Car Shows
---
9. Million Dollar Wheels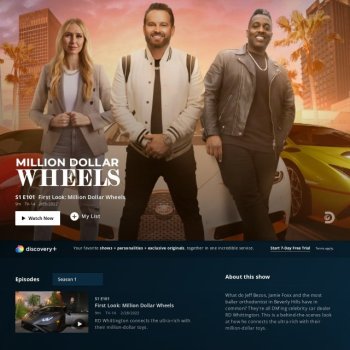 Great show so far. It's always great to see celebrities and their cars. Right now you can watch the show on Discovery and Discovery+.