---
Wheeler Dealers
https://watch.motortrend.com/tv-shows/wheeler-dealers/





I really like Mike Brewer and Ant Anstead. I like how Mike sources the cars and sells them and Ant who walks us through what he's going to fix and exactly how he's going to fix it. I like all of the cars from the 70's 80's and 80's. It brings me back in time when we worked on those cars. It makes me want to buy the car I drove in High School.

The site shows playing if you have a subscription to Discovery +.
MrCarGeek Pros for Wheeler Dealers
Great videos
MrCarGeek Cons for Wheeler Dealers
Not a whole lot of content
---
More Best Television Car Shows
---
9. Million Dollar Wheels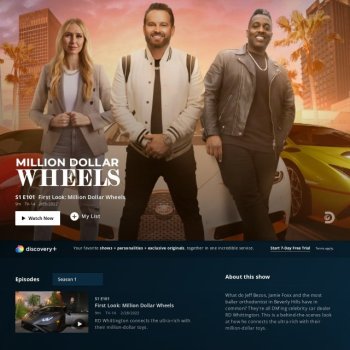 Great show so far. It's always great to see celebrities and their cars. Right now you can watch the show on Discovery and Discovery+.