---
Jay Leno's Garage
https://www.nbc.com/jay-lenos-garage





Definitely a must see if you are into cars like I am. He talks about everything from new to old from import to domestic. If it's a good car with a story he will have an opinion of it. You can really tell that Jay loves cars. I think he should have started this show 20 years ago. You can watch Jay on the peacock network for free with commercials.
MrCarGeek Pros for Jay Leno's Garage
You can watch shows directly off of the NBC wesbite
MrCarGeek Cons for Jay Leno's Garage
You need a NBCUniversal profile to watch on the NBC Site
---
More Best Television Car Shows
---
9. Million Dollar Wheels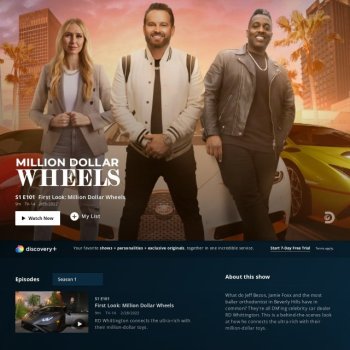 Great show so far. It's always great to see celebrities and their cars. Right now you can watch the show on Discovery and Discovery+.